HemoCue Glucose 201 DM RT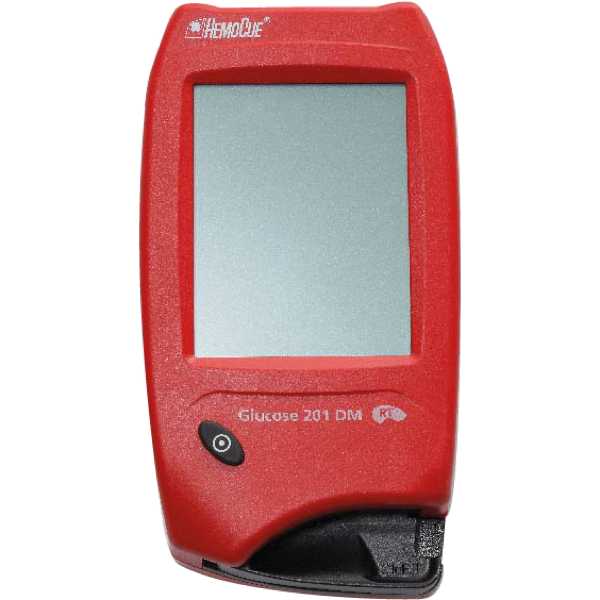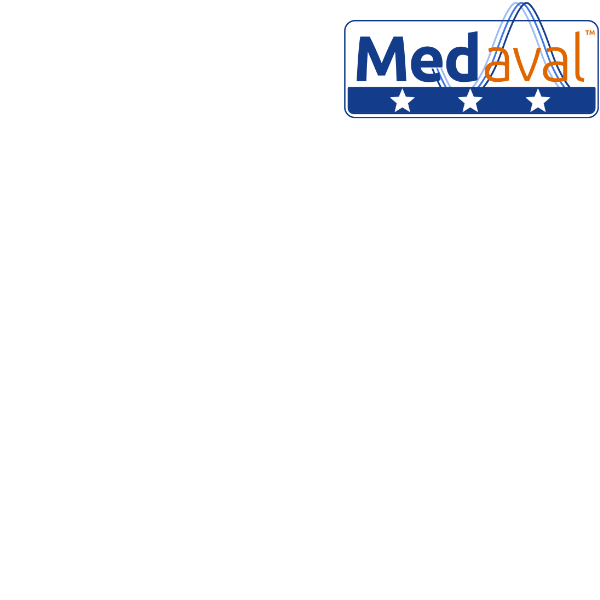 Device Name:
Glucose 201 DM RT
Manufacturer:
HemoCue AB
, PO Box 1204, SE-262 23 Ängelholm, SWEDEN.
Measuring functions:
Blood glucose
Primary Client Use:
Intended for both professional use and self-measurement
Measurement Site:
Finger and general Alternative Site Testing
Measurement Occurrence:
Single measurements only
Availability:
Available Currently
Device Specifications:
Description:
The HemoCue Glucose 201 DM RT is an automatic blood glucose meter. Its blood glucose measurement technology has been proven to be accurate, with a 3-star Medaval rating. Blood glucose measurements are normally taken from the finger but alternative site testing is allowed. It is intended for both professional use and self-measurement.
Assessment:
The technology used in the HemoCue Glucose 201 DM RT, to measure blood glucose, is among the best rated for accuracy by Medaval Ltd.
It has passed in two clinical validation studies, between general and specific populations, according to recognised standard protocols, as published in peer-reviewed publications.
Recommendations:
Accuracy Assessment
Recommendation
Basis
BG
Medaval

★★★

Recommendation
Recent clinical validation; recent protocol; multiple clinical validations
BG
MDR Criteria
Self-measurement and professional use
Published evidence
Validation Publications:
Gijzen K, Moolenaar DL, Weusten JJ, Pluim HJ, Demir AY. Is there a suitable point-of-care glucose meter for tight glycemic control? Evaluation of one home-use and four hospital-use meters in an intensive care unit. Clin Chem Lab Med. 2012 Nov;50(11):1985-92. PMID: 22718643.
15197:2003 - Pass General population
Segerhag E, Gyberg V, Ioannides K, Jennings C, Rydén L, Stagmo M, Hage C. Accuracy of a Simplified Glucose Measurement Device--The HemoCue Glucose 201RT. Diabetes Technol Ther. 2015 Oct;17(10):755-8. Epub: 2015 Jul 28. doi: 10.1089/dia.2014.0354. PMID: 26218499.
15197:2013 - Pass General population
Relevant Publications:
Ólafsdóttir AF, Andelin M, Saeed A, Sofizadeh S, Hamoodi H, Jansson PA, Lind M. Performance of Dexcom G5 and FreeStyle Libre sensors tested simultaneously in people with type 1 or 2 diabetes and advanced chronic kidney disease. World J Clin Cases. 2022 Aug 6;10(22):7794-7807. doi: 10.12998/wjcc.v10.i22.7794. PMID: 36158498. Available from: PMC9372866.
The publication describes the HemoCue Glucose 201 DM RT being used as a validation control device.