Abbott Freestyle Precision Xceed Pro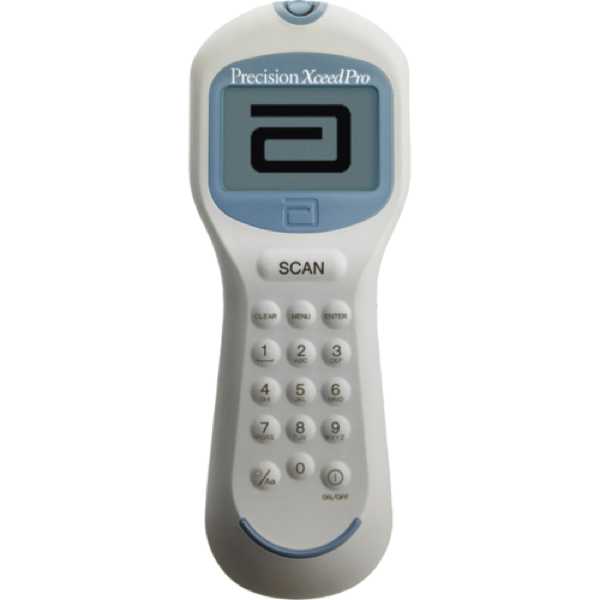 Device Name:
Freestyle Precision Xceed Pro
Manufacturer:
Abbott Diabetes Care Inc.
, 1360 South Loop Road, Alameda, CA 94502, UNITED STATES.
Measuring functions:
Blood glucose, β-Ketones
Primary Client Use:
Intended for professional use
Measurement Site:
Finger
Measurement Occurrence:
Single measurements only
Availability:
Available Currently
Device Manual:
Description:
The Abbott Freestyle Precision Xceed Pro is an automatic blood glucose meter. Its blood glucose measurement technology has been proven to be accurate. Blood glucose measurements are taken from the finger. It is intended for professional use.
Assessment:
The technology used in the Abbott Freestyle Precision Xceed Pro, to measure blood glucose, has passed in a clinical validation study, in a general population, according to a recognised standard protocol, as published in a peer-reviewed publication.
Recommendations:
| | | | |
| --- | --- | --- | --- |
| | Accuracy Assessment | Recommendation | Basis |
| BG | Medaval | Legacy approval | Older clinical validation; older protocol |
| BG | Institute of Health Economics (CA) | General use | No evidence provided |
Validation Publications:
Gijzen K, Moolenaar DL, Weusten JJ, Pluim HJ, Demir AY. Is there a suitable point-of-care glucose meter for tight glycemic control? Evaluation of one home-use and four hospital-use meters in an intensive care unit. Clin Chem Lab Med. 2012 Nov;50(11):1985-92. PMID: 22718643.
15197:2003 - Pass General population