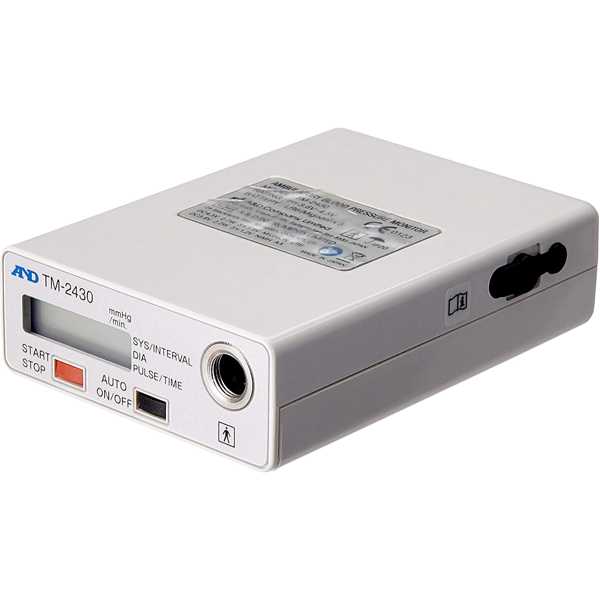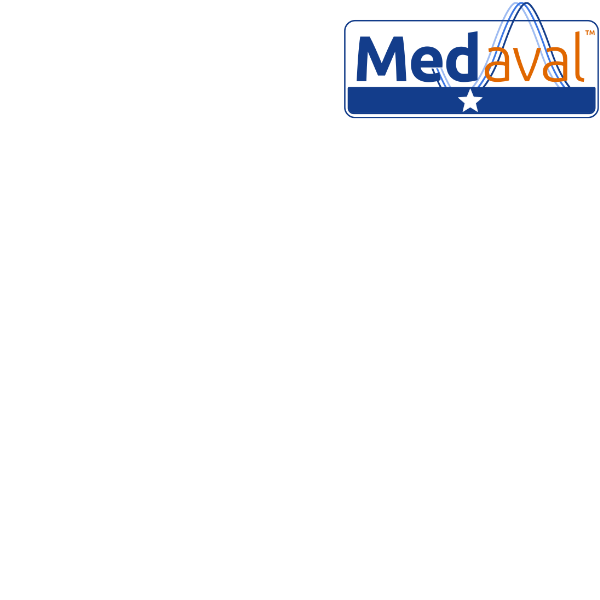 Device Model:
TM-2430
Manufacturer:
A&D Company Ltd.
, 3-23-14 Higashi-Ikebukuro, Toshima-Ku, 170-0013 Tokyo, JAPAN.
Measuring functions:
Blood pressure
Primary Client Use:
Intended for ambulatory blood pressure monitoring
Measurement Site:
Upper Arm
Measurement Occurrence:
Intermittent measurements at specified intervals or times
Availability:
Available Currently
Availability according to Countries or Regions:
Canada, Ireland and Japan
Device Manual:
Description:
The A&D TM-2430 is an ambulatory blood pressure monitor. Its blood pressure measurement technology has been proven to be accurate, with a 1-star Medaval rating. Blood pressure measurements are taken from the upper arm. It is intended for ambulatory blood pressure monitoring.
Assessment:
The technology used in the A&D TM-2430, to measure blood pressure, has passed in two clinical validation studies, between general and young populations, according to recognised standard protocols, as published in peer-reviewed publications.
Recommendations:
Accuracy Assessment
Recommendation
Basis
BP
Medaval

★

Recommendation
Older clinical validation; older protocol; multiple clinical validations
BP
BIHS (UK and IRL)
ABPM
Published evidence
BP
Hypertension Canada
ABPM (Gold)
Published evidence
BP
ESH (Europe)
ABPM for adults and children
Published evidence
BP
Japanese Society of Hypertension
Self-measurement and professional use (2016-2022)
Published evidence
BP
Stride BP
ABPM for children
Published evidence
BP
FDA (US)
510(k)
510(k) K992808
Device Family:
A&D TM-2430
J
,
A&D TM-2433
J
Legend:
J
JHS Implied Equivalence
Validation Publications:
Palatini P, Frigo G, Bertolo O, Roman E, Da Cortà R, Winnicki M. Validation of the A&D TM-2430 device for ambulatory blood pressure monitoring and evaluation of performance according to subjects' characteristics. Blood Press Monit. 1998 Aug;3(4):255-60. PMID: 10212363.
BHS:1993 - Pass (A/A) General population
SP10:1992 - Pass General population
Yip GW, So HK, Li AM, Tomlinson B, Wong SN, Sung RY. Validation of A&D TM-2430 upper-arm blood pressure monitor for ambulatory blood pressure monitoring in children and adolescents, according to the British Hypertension Society protocol. Blood Press Monit. 2012 Apr;17(2):76-9. doi: 10.1097/MBP.0b013e328351d4a4. PMID: 22391521.
BHS:1993 - Pass (A/B) Children and adolescents (n=61)
Relevant Publications:
Uen S, Weisser B, Wieneke P, Vetter H, Mengden T. Evaluation of the performance of a wrist blood pressure measuring device with a position sensor compared to ambulatory 24-hour blood pressure measurements. Am J Hypertens. 2002 Sep;15(9):787-92. PMID: 12219873.
The publication describes the A&D TM-2430 being used as a reference device for comparison with the Braun BP-2000.
Islam SMS, Cartledge S, Karmakar C, Rawstorn JC, Fraser SF, Chow C, Maddison R. Validation and Acceptability of a Cuffless Wrist-Worn Wearable Blood Pressure Monitoring Device Among Users and Health Care Professionals: Mixed Methods Study. JMIR Mhealth Uhealth. 2019 Sep 14;7(10):e14706. doi: 10.2196/14706. PMID: 31628788 . Available from: mhealth.jmir.org.
The publication describes the A&D TM-2430 being used as a validation control device.