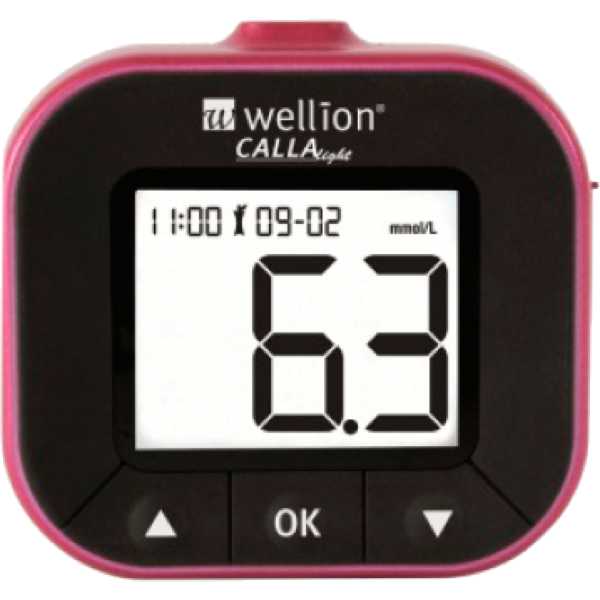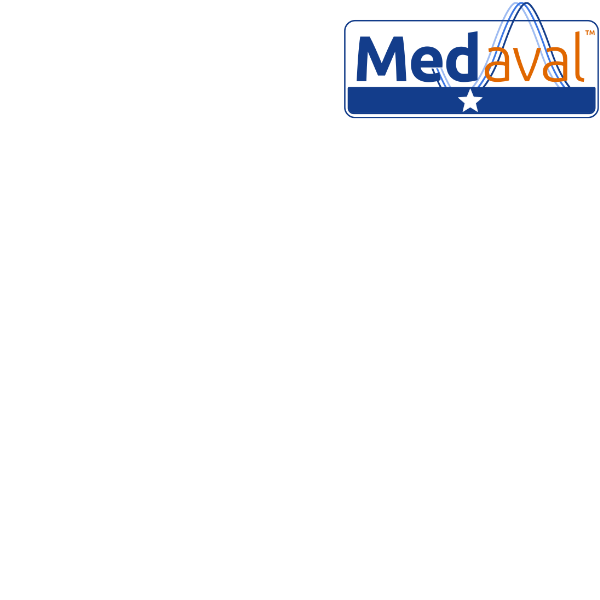 Device Name:
Calla Light
Manufacturer:
MED TRUST Handelsgesellschaft m.b.H.

(Wellion)
, Gewerbepark 10, A-7221 Marz, AUSTRIA.
Measuring functions:
Blood glucose
Primary Client Use:
Intended for self-measurement and home use
Measurement Site:
Finger
Measurement Occurrence:
Single measurements only
Availability:
Available Currently
Description:
The Wellion Calla Light is an automatic blood glucose meter. Its blood glucose measurement technology has been proven to be accurate, with a 1-star Medaval rating. Blood glucose measurements are taken from the finger. It is intended for self-measurement and home use.
Assessment:
The technology used in the Wellion Calla Light, to measure blood glucose, has passed in a clinical validation study, in a general population, according to a recognised standard protocol, as published in a peer-reviewed publication.
Recommendations:
Accuracy Assessment
Recommendation
Basis
BG
Medaval

★

Recommendation
Recent clinical validation; older protocol
Validation Publications:
Freckmann G, Schmid C, Baumstark A, Pleus S, Link M, Haug C. System accuracy evaluation of 43 blood glucose monitoring systems for self-monitoring of blood glucose according to DIN EN ISO 15197. J Diabetes Sci Technol. 2012 Sep 1;6(5):1060-75. PMID: 23063032. Available from: PMC3570840.
15197:2003 - Fail General population
15197:2013 - Fail General population
Chlup R, Doubravova B, Bartek J, Zapletalova J, Krystynik O, Prochazka V. Effective assessment of diabetes control using personal glucometers (CONTOURLINK, Bayer, Germany; CALLA, Wellion, Austria; LINUS, Agamatrix, USA). Dis Markers. 2013;35(6):895-905. PMID: 24427777.
Ad Hoc protocol General population
While ISO 15197:2003 and ISO 15197:2013 are mentioned, it is unclear if either was folowed.
SKUP. Report from the evaluation SKUP/2013/87: Wellion Calla Light (MED TRUST Handelsgesellschaft), a system for blood glucose measurement. Uppsala, Sweden: SKUP; 2013. 59 p. Available from: skup.org.
15197:2003 General population (Note: BLS-recorded measurements)
15197:2003 - Pass General population (Note: Subject-recorded measurements)