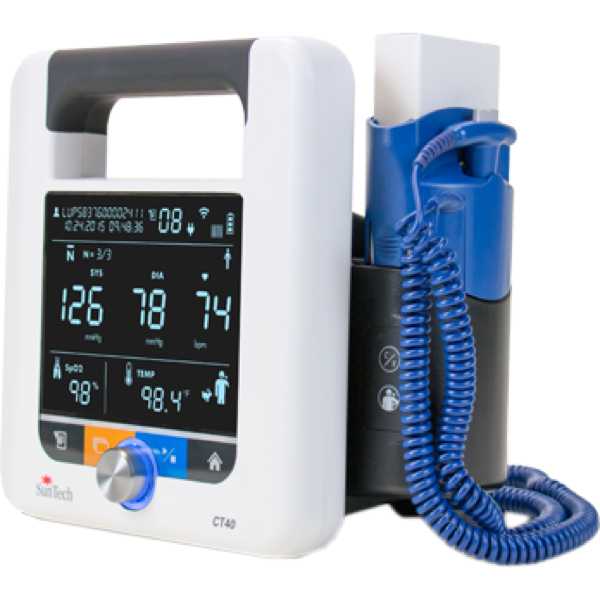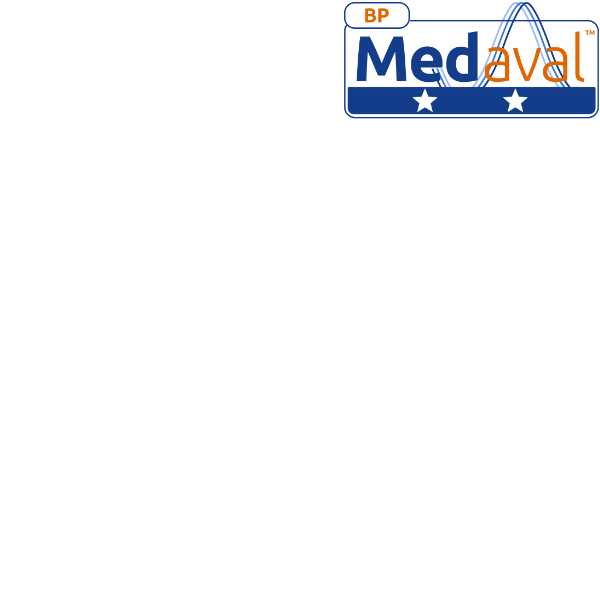 Device Name:
CT40
Device Model:
260
Manufacturer:
SunTech Medical Inc.
, Suite 117, 507 Airport Boulevard, Morrisville, NC 27560-8200, UNITED STATES.
Measuring functions:
Blood pressure, SpO2, Temperature
Primary Client Use:
Intended for patient monitoring
Measurement Site:
BP: Upper Arm; SpO2: Finger
Measurement Occurrence:
BP: Single and repeated measurements; SpO2: Continuous and intermittent measurements
Availability:
Available Currently
Availability according to Countries or Regions:
United States
Device Manual:
Device Specifications:
Description:
The Suntech CT40 is a vital signs monitor. Its blood pressure measurement technology has been proven to be accurate, with a 2-star Medaval rating and information regarding the accuracy of its oxygen saturation measurement technology does not appear to be available. Blood pressure measurements are taken from the upper arm and oxygen saturation measurements are taken from the finger. It is intended for bedside patient monitoring.
Assessment:
The technology used in the Suntech CT40, to measure blood pressure, has passed in a clinical validation study, in a general population, according to a recognised standard protocol, as published in a peer-reviewed publication. There appears to be no peer-reviewed clinical validation information available on the technology used in the Suntech CT40 to measure peripheral oxygen saturation.
Recommendations:
Accuracy Assessment
Recommendation
Basis
BP
Medaval

★★

Recommendation
Recent clinical validation; recent protocol
BP
BIHS (UK and IRL)
Self-measurement
Published evidence
BP
Stride BP
Office and hospital use for adults (Preferred)
Published evidence
BP
AMA VDL (US)
Professional use
Published evidence plus 510(k) K160439
BP
MDR Criteria
Professional use
Published evidence
Validation Publications:
Polo Friz H, Punzi V, Petri F, Orlandi R, Maggiolini D, Polo Friz M, Primitz L, Vighi G. Simultaneous validation of the SunTech CT40 automated blood pressure measurement device by the 1993 British Hypertension Society protocol and the Association for the Advancement of Medical Instrumentation/International Organization for Standardization 81060-2: 2013 standard. Blood Press Monit. 2017 Oct;22(5):298-301. Epub: 2017 July 31. doi: 10.1097/MBP.0000000000000281. PMID: 28763332.
81060-2:2013 - Pass General population
BHS:1993 - Pass (A/A) General population