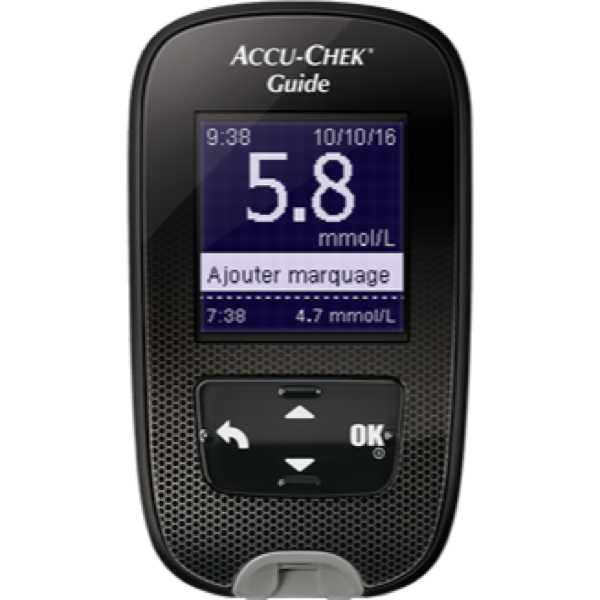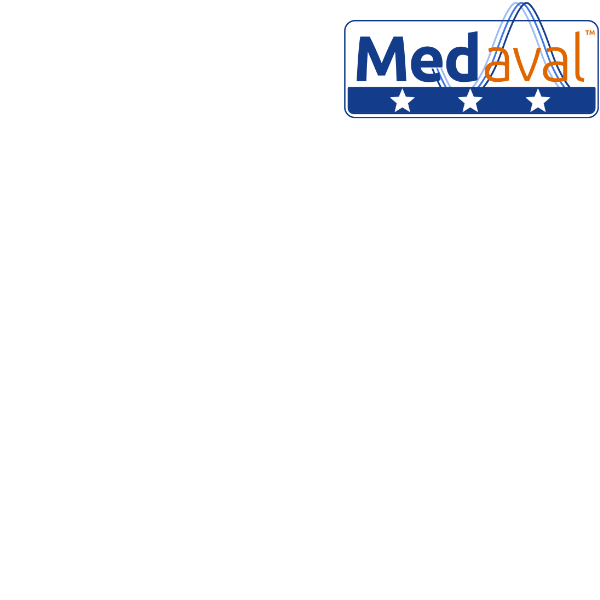 Device Name:
Accu-Chek Guide
Manufacturer:
Roche Diagnostics USA
, 9115 Hague Road, PO Box 50457, Indianapolis, IN 46250-0457, UNITED STATES.
Measuring functions:
Blood glucose
Primary Client Use:
Intended for self-measurement and home use
Measurement Site:
Finger and general Alternative Site Testing
Measurement Occurrence:
Single measurements only
Availability:
Available Currently
Availability according to Countries or Regions:
Australia
Device Manual:
Description:
The Roche Accu-Chek Guide is an automatic blood glucose meter. Its blood glucose measurement technology has been proven to be accurate, with a 3-star Medaval rating. Blood glucose measurements are normally taken from the finger but alternative site testing is allowed. It is intended for self-measurement and home use.
Assessment:
The technology used in the Roche Accu-Chek Guide, to measure blood glucose, is among the best rated for accuracy by Medaval Ltd.
It has passed in three clinical validation studies, between general and specific populations, according to recognised standard protocols, as published in peer-reviewed publications.
Recommendations:
Accuracy Assessment
Recommendation
Basis
BG
Medaval

★★★

Recommendation
Recent clinical validation; recent protocol; multiple clinical validations
BG
TÜV Rheinland Nederland
General use
Unpublished internal data
BG
MDR Criteria
Self-measurement
Published evidence
| | | | | |
| --- | --- | --- | --- | --- |
| | Consumer Body | Year(s) | Level | Comment |
| BG | Choice (Australia) | Latest: 2019 | A | |
| BG | Amazon Best Sellers (US) | Latest: 2019 | B (3.2 / 5) | |
Validation Publications:
Brazg RL, Klaff LJ, Sussman AM. New Generation Blood Glucose Monitoring System Exceeds International Accuracy Standards. J Diabetes Sci Technol. 2016 Nov 1;10(6):1414-1415. doi: 10.1177/1932296816652902. PMID: 27271844. Available from: PMC5094330.
15197:2013 - Pass General population
Pleus S, Baumstark A, Jendrike N, Mende J, Link M, Zschornack E, Haug C, Freckmann G. System accuracy evaluation of 18 CE-marked current-generation blood glucose monitoring systems based on EN ISO 15197:2015. BMJ Open Diabetes Res Care. 2020 Jan;8(1):e001067. doi: 10.1136/bmjdrc-2019-001067. PMID: 31958308. Available from: drc.bmj.com.
15197:2013 - Pass General population (Note: Modified protocol: One reagent system lot. Also passes the more stringent criterion of at least 95% of values within ±10 mg/dL (0.56 mmol/L) or ±10% of the reference measurement procedure's results.)
SKUP. Report from the evaluation SKUP/2017/112: Accu-Chek Guide (Roche Diagnostics), a system for blood glucose measurement. Bergen, Norway: SKUP; 2017. 47 p. Available from: skup.org.
15197:2013 - Pass General population (Note: BLS-recorded measurements)
15197:2013 - Pass General population (Note: Subject-recorded measurements)
Relevant Publications:
Harvey C, Koubek R, Bégat V, Jacob S. Usability Evaluation of a Blood Glucose Monitoring System With a Spill-Resistant Vial, Easier Strip Handling, and Connectivity to a Mobile App: Improvement of Patient Convenience and Satisfaction. J Diabetes Sci Technol. 2016 Aug 22;10(5):1136-41. doi: 10.1177/1932296816658058. PMID: 27390222. Available from: PMC5032967. Print 2016 Sep.
This study found superior usability of the Roche Accu-Chek Guide over the participants' current meters in both the United States and France.