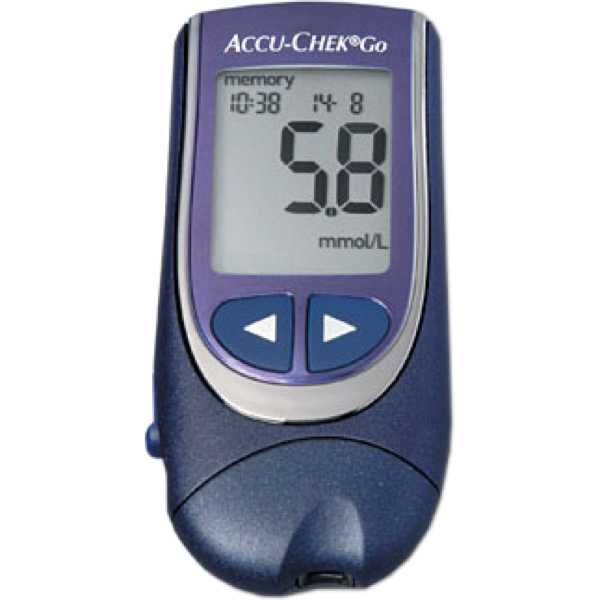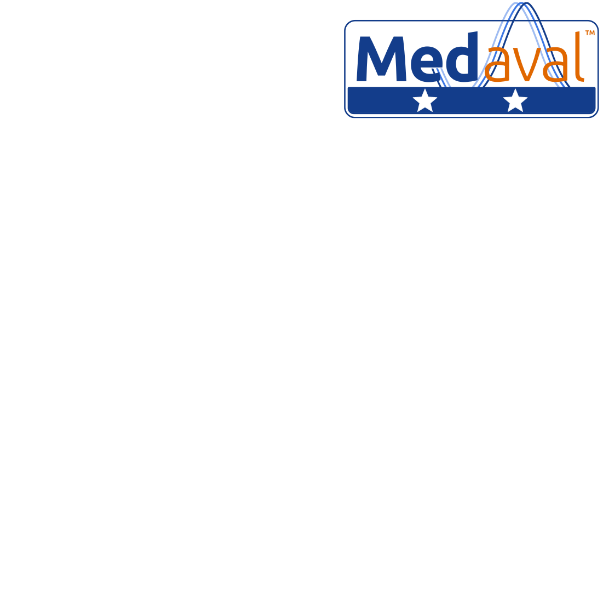 Device Name:
Accu-Chek Go
Manufacturer:
Roche Diagnostics USA
, 9115 Hague Road, PO Box 50457, Indianapolis, IN 46250-0457, UNITED STATES.
Measuring functions:
Blood glucose
Primary Client Use:
Intended for both professional use and self-measurement
Measurement Site:
Finger and general Alternative Site Testing
Measurement Occurrence:
Single measurements only
Availability:
Available Currently
Device Manual:
Description:
The Roche Accu-Chek Go is an automatic blood glucose meter. Its blood glucose measurement technology has been proven to be accurate, with a 2-star Medaval rating. Blood glucose measurements are normally taken from the finger but alternative site testing is allowed. It is intended for both professional use and self-measurement.
Assessment:
The technology used in the Roche Accu-Chek Go, to measure blood glucose, has passed in a clinical validation study, in a general population, according to a recognised standard protocol, as published in a peer-reviewed publication.
Recommendations:
Accuracy Assessment
Recommendation
Basis
BG
Medaval

★★

Recommendation
Recent clinical validation; recent protocol
BG
MDR Criteria
Self-measurement and professional use
Published evidence
Validation Publications:
Freckmann G, Schmid C, Baumstark A, Pleus S, Link M, Haug C. System accuracy evaluation of 43 blood glucose monitoring systems for self-monitoring of blood glucose according to DIN EN ISO 15197. J Diabetes Sci Technol. 2012 Sep 1;6(5):1060-75. PMID: 23063032. Available from: PMC3570840.
15197:2003 - Pass General population
15197:2013 - Pass General population
Relevant Publications:
Sonmez A, Yilmaz Z, Uckaya G, Kilic S, Tapan S, Taslipinar A, Aydogdu A, Yazici M, Yilmaz MI, Serdar M, Erbil MK, Kutlu M. The accuracy of home glucose meters in hypoglycemia. Diabetes Technol Ther. 2010 Aug;12(8):619-26. doi: 10.1089/dia.2009.0183. PMID: 20615103.
Insulin hypoglycemia test in volunteers without diabetes mellitus or any other metabolic diseases (n=59). One of the devices is indicated as the EZ Smart. However, this is a trademark used by Tyson Bio for a number of its devices. The actual device used is not stated in the paper. All of the home BGMs failed to sense hypoglycemia to some extent. The unspecified Tyson Bio EZ Smart device was significantly inferior to the Roche Accu-Chek Go, the Ascensia (Bayer) Contour TS, the Abbott Optium Xceed and the J&J OneTouch Select in the critical error Zone D of the Clarke Error Grid. The OneTouch Select was significantly inferior in error Zone B while the Accu-Chek Go, the Contour TS, and the Optium Xceed had similar performances and were significantly better than the other two BGMs.