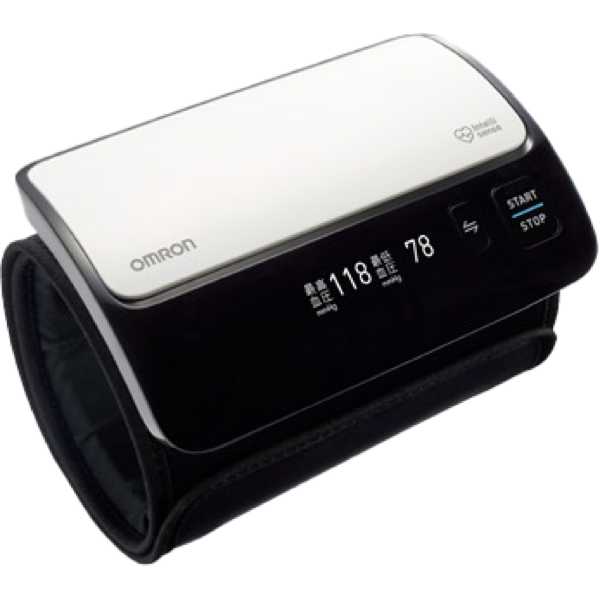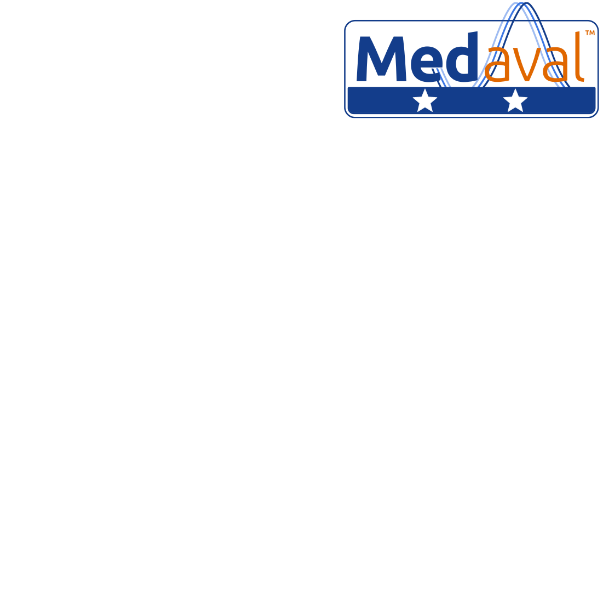 Device Name:
HEM-7600T
Device Model:
HEM-7600T-W, HEM-7600T-BK
Manufacturer:
Omron Corporation
, Kyoto Head Office, Shiokoji Horikawa, Shimogyo ku, Kyoto 600-8530, JAPAN.
Measuring functions:
Blood pressure
Primary Client Use:
Intended for self-measurement and home use
Measurement Site:
Upper Arm
Measurement Occurrence:
Single measurements only
Availability:
Available Currently
Availability according to Countries or Regions:
Japan
Device Manual:
Description:
The Omron HEM-7600T is an automatic blood pressure monitor. Its blood pressure measurement technology has been proven to be accurate, with a 2-star Medaval rating. Blood pressure measurements are taken from the upper arm. It is intended for self-measurement and home use.
Assessment:
The technology used in the Omron HEM-7600T, to measure blood pressure, has passed in a clinical validation study, in a general population, according to a recognised standard protocol, as published in a peer-reviewed publication.
Recommendations:
Accuracy Assessment
Recommendation
Basis
BP
Medaval

★★

Recommendation
Recent clinical validation; recent protocol
BP
Japanese Society of Hypertension
Self-measurement (2018-2022)
Published evidence plus equivalence claim
BP
Stride BP
Self-measurement for adults (Preferred)
Published evidence
Device Family:
Validation Publications:
Takahashi H, Saito K, Hishiki Y. Validation of Omron HEM-7600T, a wearable device for monitoring blood pressure, according to the American National Standards Institute/Association for the Advancement of Medical Instrumentation/International Organization for Standardization 81060-2: 2013 protocol in the general population without arrhythmias. Blood Press Monit. Epub: 2021 Feb 8. doi: 10.1097/MBP.0000000000000520. PMID: 33577185.
81060-2:2013 - Pass General population
Validation Publications for Equivalent Devices:
Note: This is a provisional list, as equivalence according to EU Regulation 2017/745 (e.g. MEDDEV 2.7/1 rev 4) is not proven. Accordingly, these publications are not used in the assessment of star-ratings.
Omron Evolv (HEM-7600T-E)
Topouchian J, Hakobyan Z, Asmar J, Gurgenian S, Zelveian P, Asmar R. Clinical accuracy of the Omron M3 Comfort® and the Omron Evolv® for self-blood pressure measurements in pregnancy and pre-eclampsia - validation according to the Universal Standard Protocol. Vasc Health Risk Manag. 2018 Aug 31;14:189-97. doi: 10.2147/VHRM.S165524. PMID: 30214220. Available from: PMC6124447. eCollection 2018.
81060-2:2013 - Pass Normotensive pregnancy, Hypertensive pregnancy and Pre-eclampsia (n=45) (Note: Only one set of ISO results provided.)
BHS:1993 - Pass (A/A) Normotensive pregnancy, Hypertensive pregnancy and Pre-eclampsia (n=45)
Validation under the "Universal Protocol" is claimed, though only a consensus document was written, at that time, as referenced. Analysis appears to be according to Criterion 1 of ISO 81060-2:2013 and to BHS 1993.
Takahashi H. Validation of Home Blood Pressure-monitoring Devices Omron EVOLV (HEM-7600T-E), HEM-9210T, and M3 Comfort (HEM-7134-E) According to European Society of Hypertension International Protocol (ESH-IP) Revision 2010. J Clin Physiol (Jpn). 2019 Feb 1;49(1):37-46. doi: 10.34363/jocp.49.1_37. Available from: www.jstage.jst.go.jp.
ESH-IP:2010 - Pass General population