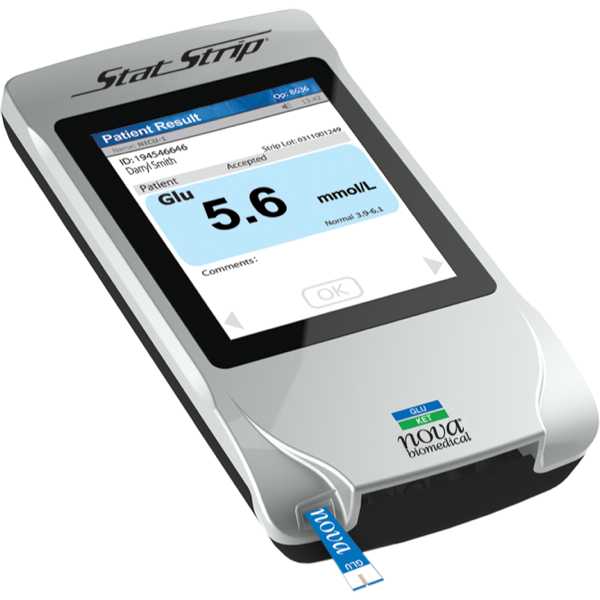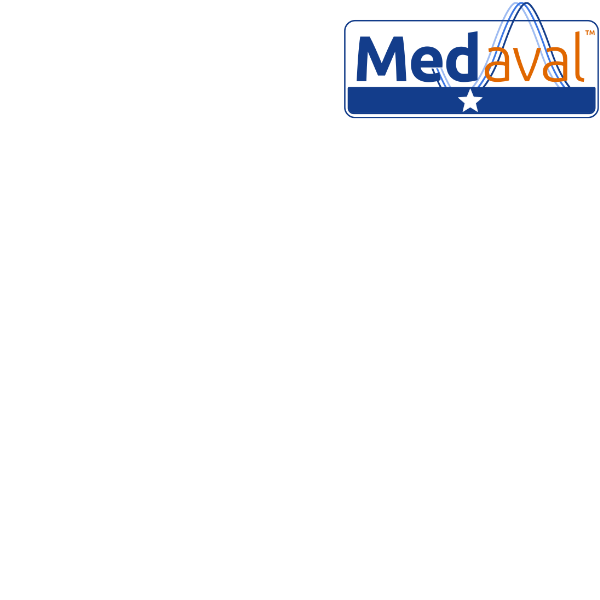 Device Name:
StatStrip Glu-Ket
Manufacturer:
Nova Biomedical Corporation
, 200 Prospect St, Waltham, MA 02454-9141, UNITED STATES.
Measuring functions:
Blood glucose, β-Ketones
Primary Client Use:
Intended for professional use
Measurement Site:
Finger
Measurement Occurrence:
Single measurements only
Availability:
Available Currently
Description:
The Nova StatStrip Glu-Ket is an automatic blood glucose meter. Its blood glucose measurement technology has been proven to be accurate, with a 1-star Medaval rating. Blood glucose measurements are taken from the finger. It is intended for professional use.
Assessment:
The technology used in the Nova StatStrip Glu-Ket, to measure blood glucose, has passed in a clinical validation study, in a general population, according to a recognised standard protocol, as published in a peer-reviewed publication.
Recommendations:
Accuracy Assessment
Recommendation
Basis
BG
Medaval

★

Recommendation
Recent clinical validation; older protocol
Validation Publications:
SKUP. Report from the evaluation SKUP/2013/85: StatStrip Glucose and ß-Ketone meter (Nova Biomedical), a system for blood glucose measurement. Uppsala, Sweden: SKUP; 2013. 83 p. Available from: skup.org.
15197:2003 - Pass Arterial samples from adult intensive-care patients (Note: BLS-recorded measurements)
15197:2003 Venous neonatal samples (Note: Midwife-recorded measurements)
15197:2003 - Fail Capilliary samples (Note: Nurse-recorded measurements)
Relevant Publications:
Ceriotti F, Kaczmarek E, Guerra E, Mastrantonio F, Lucarelli F, Valgimigli F, Mosca A. Comparative performance assessment of point-of-care testing devices for measuring glucose and ketones at the patient bedside. J Diabetes Sci Technol. 2015 Mar;9(2):268-77. Epub: 2014 Dec 17. doi: 10.1177/1932296814563351. PMID: 25519295. Available from: PMC4604596.
The publication evaluates the performance of the Nova Statstrip Glu-Ket, though not in a formal validation.
The interferences assessed included acetoacetate, acetaminophen, ascorbic acid, galactose, maltose, uric acid, and sodium. StatStrip ketone and glucose measurements were unaffected by the interferences tested with exception of ascorbic acid, which reduced the higher level ketone value.