Menarini GlucoMen LX Plus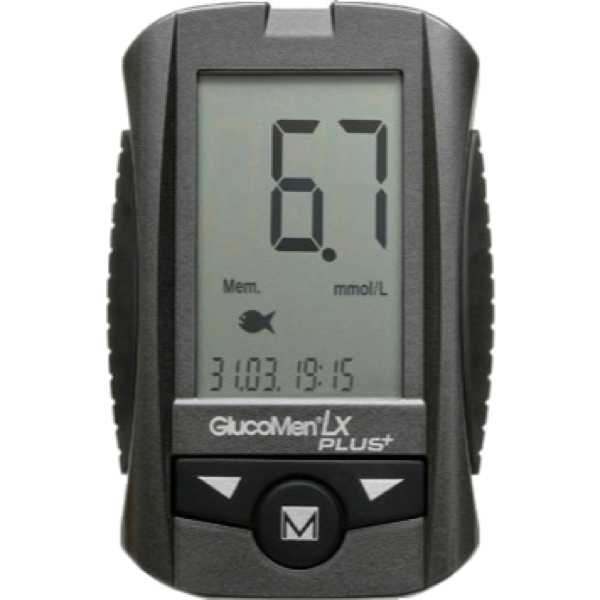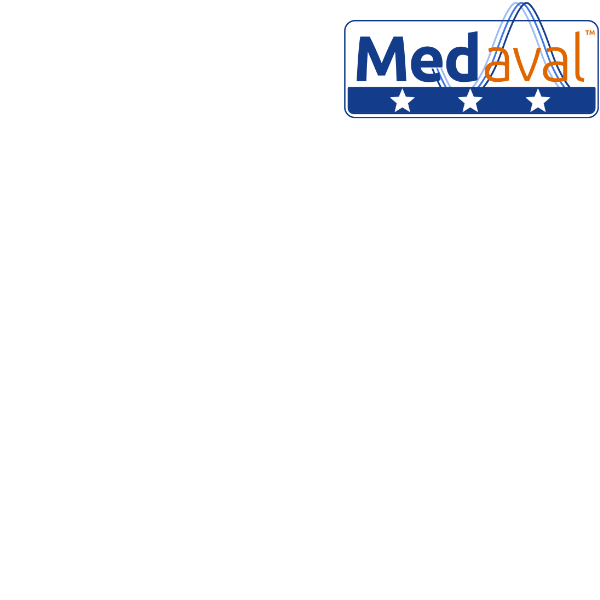 Device Name:
GlucoMen LX Plus
Manufacturer:
A. Menarini Diagnostics S.r.l.
, Via Sette Santi 3, 50131 Firenze, ITALY.
Measuring functions:
Blood glucose, β-Ketones
Primary Client Use:
Intended for self-measurement and home use
Measurement Site:
Finger
Measurement Occurrence:
Single measurements only
Availability:
Available Currently
Device Manual:
Description:
The Menarini GlucoMen LX Plus is an automatic blood glucose meter. Its blood glucose measurement technology has been proven to be accurate, with a 3-star Medaval rating. Blood glucose measurements are taken from the finger. It is intended for self-measurement and home use.
Assessment:
The technology used in the Menarini GlucoMen LX Plus, to measure blood glucose, is among the best rated for accuracy by Medaval Ltd.
It has passed in three clinical validation studies, between general and specific populations, according to recognised standard protocols, as published in peer-reviewed publications.
Recommendations:
Accuracy Assessment
Recommendation
Basis
BG
Medaval

★★★

Recommendation
Recent clinical validation; recent protocol; multiple clinical validations
BG
TÜV Rheinland Nederland
General use
Unpublished internal data
BG
MDR Criteria
Self-measurement
Published evidence
Validation Publications:
Hasslacher C, Kulozik F, Platten I. Analytical performance of glucose monitoring systems at different blood glucose ranges and analysis of outliers in a clinical setting. J Diabetes Sci Technol. 2014 May;8(3):466-72. Epub: 2014 Feb 18. doi: 10.1177/1932296814522804. PMID: 24876607. Available from: PMC4455429.
15197:2013 - Fail General population
Link M, Schmid C, Pleus S, Baumstark A, Rittmeyer D, Haug C, Freckmann G. System Accuracy Evaluation of Four Systems for Self-Monitoring of Blood Glucose Following ISO 15197 Using a Glucose Oxidase and a Hexokinase-Based Comparison Method. J Diabetes Sci Technol. 2015 Apr 14;9(5):1041-50. doi: 10.1177/1932296815580161. PMID: 25872967. Available from: PMC4667333.
15197:2003 - Pass General population
15197:2013 - Pass General population (Note: GOx Comparison (Manufacturer))
15197:2013 - Fail General population (Note: HK Comparison (Alternative))
Freckmann G, Pleus S, Link M, Baumstark A, Schmid C, Högel J, Haug C. Accuracy Evaluation of Four Blood Glucose Monitoring Systems in Unaltered Blood Samples in the Low Glycemic Range and Blood Samples in the Concentration Range Defined by ISO 15197. Diabetes Technol Ther. 2015 Sep;17(9):625-34. Epub: 2015 May 19. doi: 10.1089/dia.2015.0043. PMID: 26062008.
15197:2013 General population (Note: Results not in Abstract)
Pfützner A, Demircik F, Ramljak S, Pfützner AH, Berti F, Scuffi C, Valglimigli F. Evaluation of System Accuracy of the GlucoMen LX Plus Blood Glucose Monitoring System With Reference to ISO 15197:2013. J Diabetes Sci Technol. 2016 Mar;10(2):618-619. Epub: 2015 Nov 9. doi: 10.1177/1932296815613803. PMID: 26553022. Available from: PMC4773971. No abstract available.
15197:2013 - Pass General population
Mancini A, Esposto G, Manfrini S, Rilli S, Tinti G, Carta G, Petrolati L, Vidali M, Barocci S. A Real-World Setting Study: Which Glucose Meter Could Be the Best for POCT Use? An Easy and Applicable Protocol During the Hospital Routine. J Diabetes Sci Technol. 2018 Sep;12(5):1053-1060. Epub: 2018 May 22. doi: 10.1177/1932296818774077. PMID: 29783898. Available from: PMC6134620.
SIBioC:2015 General population
Note: Results from this paper are not presented due to a number of inaccuracies. The "Glucomen Plus" device stated in the paper does not exist and the "Glucomen LX Plus" is inferred for presentation.