Arkray Glucocard G (GT-1820)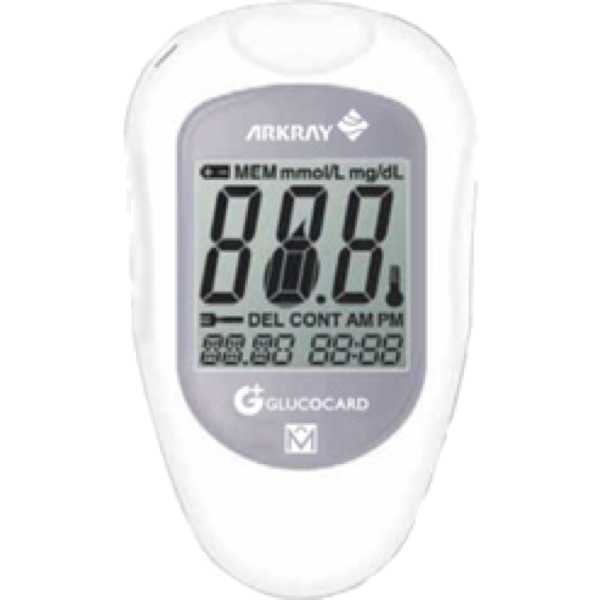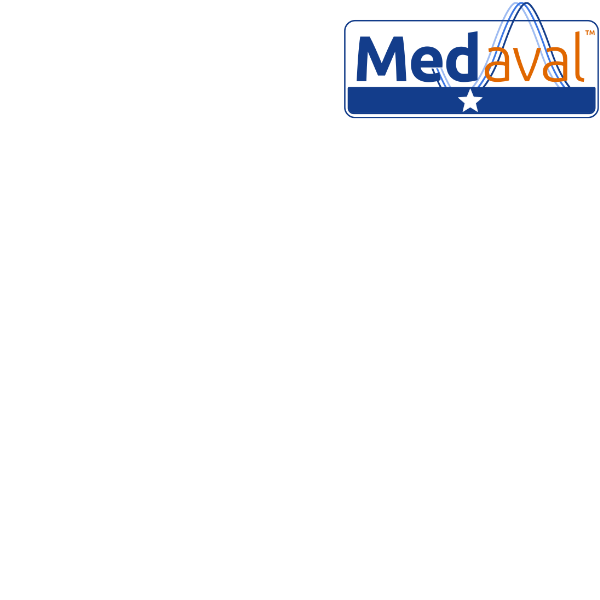 Device Name:
Glucocard G
Device Model:
GT-1820
Manufacturer:
Arkray Global Business Inc.
, 1408 Koji, Konan cho, koka shi, Shiga, JAPAN.
Measuring functions:
Blood glucose, β-Ketones
Primary Client Use:
Intended for self-measurement and home use
Measurement Site:
Finger
Measurement Occurrence:
Single measurements only
Availability:
Available Currently
Description:
The Arkray Glucocard G (GT-1820) is an automatic blood glucose meter. Its blood glucose measurement technology has been proven to be accurate, with a 1-star Medaval rating. Blood glucose measurements are taken from the finger. It is intended for self-measurement and home use.
Assessment:
The technology used in the Arkray Glucocard G (GT-1820), to measure blood glucose, has passed in a clinical validation study, in a general population, according to a recognised standard protocol, as published in a peer-reviewed publication.
Recommendations:
Accuracy Assessment
Recommendation
Basis
BG
Medaval

★

Recommendation
Recent clinical validation; older protocol
Validation Publications:
Pfützner A, Schipper C, Ramljak S, Flacke F, Sieber J, Forst T, Musholt PB. Evaluation of the effects of insufficient blood volume samples on the performance of blood glucose self-test meters. J Diabetes Sci Technol. 2013 Nov 1;7(6):1522-9. doi: 10.1177/193229681300700612. PMID: 24351178. Available from: PMC3876330.
15197:2003 - Fail Using insufficient blood samples (n=31)
Yu-Fei W, Wei-Ping J, Ming-Hsun W, Miao-O C, Ming-Chang H, Chi-Pin W, Ming-Shih L. Accuracy Evaluation of 19 Blood Glucose Monitoring Systems Manufactured in the Asia-Pacific Region: A Multicenter Study. J Diabetes Sci Technol. 2017 Sep;11(5):953-65. Epub: 2017 May 8. doi: 10.1177/1932296817705143. PMID: 28480733. Available from: PMC5950995.
15197:2013 - Fail General population
15197:2003 - Pass General population
Mancini A, Esposto G, Manfrini S, Rilli S, Tinti G, Carta G, Petrolati L, Vidali M, Barocci S. A Real-World Setting Study: Which Glucose Meter Could Be the Best for POCT Use? An Easy and Applicable Protocol During the Hospital Routine. J Diabetes Sci Technol. 2018 Sep;12(5):1053-1060. Epub: 2018 May 22. doi: 10.1177/1932296818774077. PMID: 29783898. Available from: PMC6134620.
SIBioC:2015 General population
Note: Results from this paper are not presented due to a number of inaccuracies. One of these refers to the "Glucocard G-sensor" being presented as a device whereas these are test strips for the "Glucocard G" and "Glucocard G+" devices.