Abbott FreeStyle Optium Neo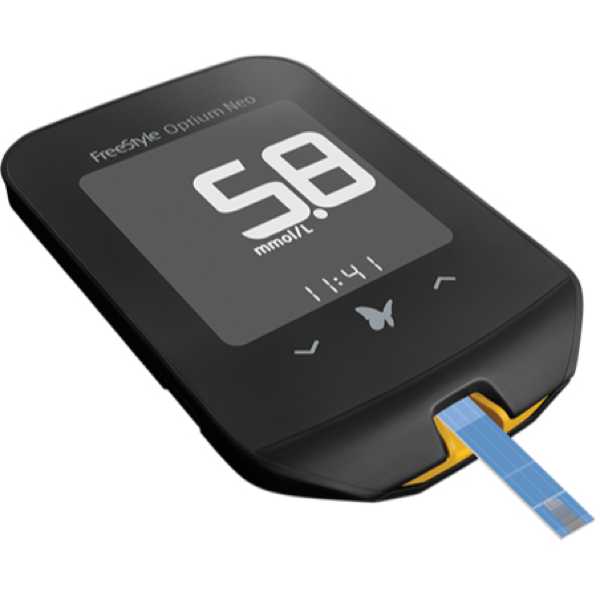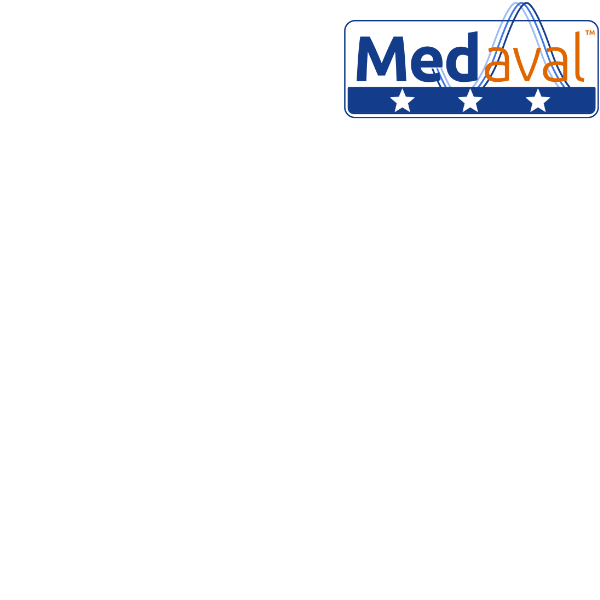 Device Name:
Freestyle Optium Neo
Manufacturer:
Abbott Diabetes Care Inc.
, 1360 South Loop Road, Alameda, CA 94502, UNITED STATES.
Measuring functions:
Blood glucose
Primary Client Use:
Intended for self-measurement and home use
Measurement Site:
Finger
Measurement Occurrence:
Single measurements only
Availability:
Available Currently
Availability according to Countries or Regions:
Australia
Description:
The Abbott FreeStyle Optium Neo is an automatic blood glucose meter. Its blood glucose measurement technology has been proven to be accurate, with a 3-star Medaval rating. Blood glucose measurements are taken from the finger. It is intended for self-measurement and home use.
Assessment:
The technology used in the Abbott FreeStyle Optium Neo, to measure blood glucose, is among the best rated for accuracy by Medaval Ltd.
It has passed in two clinical validation studies, between general and specific populations, according to recognised standard protocols, as published in peer-reviewed publications.
Recommendations:
Accuracy Assessment
Recommendation
Basis
BG
Medaval

★★★

Recommendation
Recent clinical validation; recent protocol; multiple clinical validations
BG
MDR Criteria
Self-measurement
Published evidence
Validation Publications:
Freckmann G, Jendrike N, Baumstark A, Pleus S, Liebing C, Haug C. User Performance Evaluation of Four Blood Glucose Monitoring Systems Applying ISO 15197:2013 Accuracy Criteria and Calculation of Insulin Dosing Errors. Diabetes Ther. 2018 Apr;9(2):683-97. Epub: 2018 Mar 3. doi: 10.1007/s13300-018-0392-6. PMID: 29502304. Available from: PMC6104257.
15197:2013 - Pass Lay users
15197:2013 - Pass Study personnel
Tentolouris A, Eleftheriadou I, Grigoropoulou P, Nikoloudi M, Siami E, Tsilimigras DI, Tentolouris N. Accuracy and Usability Evaluation of Six Commercially Available Blood Glucose Monitoring Systems Journal of Clinical and Diagnostic Research. 2018 Jun;12(6):OC10-OC14. doi: 10.7860/JCDR/2018/34055.11671. Available from: www.jcdr.net.
Ad Hoc protocol General population (Note: Tested in criteria resembling ISO 15197:2013.)
Al-Zahrani A, Alshareef R, Farahat F, Borai A. Assessing the Accuracy of Different Glucometers Based on the Laboratory Reference Method. Clin Lab. 2020 Oct 1;66(10):200132. doi: 10.7754/Clin.Lab.2020.200132. PMID: 33073954.
Unknown protocol General population
Protocol not stated in abstract.
Relevant Publications:
Alsaffar H, Turner L, Yung Z, Didi M, Senniappan S. Continuous Flash Glucose Monitoring in children with Congenital Hyperinsulinism; first report on accuracy and patient experience. Int J Pediatr Endocrinol. 2018;2018:3. Epub: 2018 Mar 27. doi: 10.1186/s13633-018-0057-2. PMID: 29599801. Available from: PMC5870486.
This Abbott Freestyle Optimum Neo was used as a reference device for results obtained from the Abbott FreeStyle Libre Flash.